Gio,
What if you could know the exact and detailed process of getting a UK Study Visa?
Do you want to have your study visa approved?
Are you ready to quickly get admission to the best universities in the UK?
Wouldn't it be awesome if you could easily apply for your visa?
Hi, my name is Kobi, and those are questions I used to ask myself as well.
Just imagine if you knew all that you had to so you could study in the UK, what would you do? How would that instantly change your life for the better?
Unfortunately, applying to study in the UK isn't that easy.
We have to spend hours, days, even WEEKS doing research.
While you might try to do the application yourself to speed up the process, you can quickly get bogged down with wrong information and insufficient documents.
Talk about study in the UK overload! .
If you've ever felt that frustration with trying to make an application to study in the UK, then I can relate to you perfectly.
Just like you, I struggled with my application to study in the UK - until I found the secret.
I was convinced.
I was able to know the exact and detailed process which is easy and quick.
I started telling my friends and family members about those results; what happened next shocked me.
Some people were BEGGING me to show them how they could enter the UK to study quickly and easily.
Others were really skeptical that it was even possible .
So I gave them a challenge . . . the SAME challenge that I'm going to give to you right now.
Join our student services webinar: Quick and Easy Ways to Enter the UK to Study and Avoid Visa Refusals... Even if You Have no Idea of the Requirements, and I guarantee that you'll be pursuing your dreams to study in th UK before you know it!. . . And from that point forward, for the rest of your life, you'll have a skill that will serve you forever.
At the end of the webinar, you can opt to avail of our tailour-made services at a special price of just £97 (normally £250) to increase your chances of getting your visa approved.
And if you're skeptical . . . then don't worry.
Keep the £97 in your pocket, and then AFTER we've trained you and you've enter the UK to study . . . then pay us the £97.
AND . . . if we aren't able to enter the UK to study in less than six months . . . don't pay us anything. Does that seem fair?
We called this the "Kobi, enter the UK to study Challenge".
And so far . . . we've NEVER lost. So, I set up a special webinar event this week for YOU . . .
If you are on this webinar . . . we will ensure that you enter the UK to study and prove our amazing results to you . . .
Here's what I want to do for you: I'm so sure this will completely change your life that I'm going to let you listen to the entire webinar for FREE.
Then, at the end, you get to be the judge. Either I live up to my word or I don't.
If I do deliver what I promise and you love the information, do nothing and we'll charge your credit card £97.
If I don't deliver, or you don't think the information was worth the price, just send me an email before midnight, and we won't charge you anything.
Does that sound fair?
It's kind of like going to a restaurant and only paying if you love the food.
Or going to a movie, and if you hate it . . . then you pay NOTHING . . .
So, now it's your turn to decide.
Say yes, and let us prove that our system works to enter the UK to study in less than six months... or you pay nothing!
You will need to put your credit/debit card number in now to reserve your spot, but you pay NOTHING until after the webinar is over, and then pay only if you love it.
You've got nothing to lose by giving this a try.
If there's even a chance that this could completely change your life . . .isn't it worth checking it out for free?
Just click the button below, and reserve your spot for this life-changing webinar. I promise it will be worth it.
CLAIM YOUR SPOT NOW!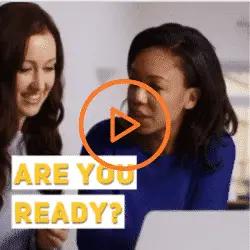 Sincerely,
Kobi
Immigration and Migration

If you wish to stop receiving our emails or change your subscription options, please
Manage Your Subscription
iam (immigration and migration), 225 Marsh Wall, London, other E14 9FW